The following excerpt is taken from David Hume by James N. Anderson (ISBN 978-1-62995-279-6) with permission from P&R Publishing Co, P.O. Box 817, Phillipsburg, NJ 08865 (www.prpbooks.com).
---
The problem of induction may be viewed as a particular instance of a more general epistemological problem. Is there any rational order to the facts of the world, and, if so, how can we have epistemic access to that rational order? How can the multifarious facts of experience be rationally connected, so as to give us genuine knowledge of the world and its operations?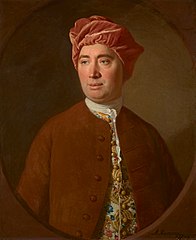 Hume's answer, in effect, is that such knowledge is impossible. Given his starting point, his answer is correct. Kant considered this a philosophical scandal, even though he agreed with Hume that all factual knowledge of the world must come through sense experience. Kant's innovative response to Hume's skepticism was his "Copernican revolution" in epistemology: although we cannot know the world as it is in itself, we can know the world as it appears to us, because our minds impose rational order on the data of experience. Kant called his theory "transcendental idealism," but we might just as well call it anthropocentric antirealism, for, on Kant's view, the world of experience—the world we take ourselves to inhabit—isn't a mind-independent reality, but rather a construction of the active human mind.
Kant's system, while ingenious in its own way, fails to provide a satisfactory answer to the problems raised by Hume. Not only is it internally inconsistent (Kant couldn't avoid making some positive claims about the unknowable noumenal world), but, like all forms of antirealism, it is haunted by the specter of epistemological relativism. If the world is a construction of the human mind, which human mind is doing the constructing? How can I be sure that the rational order I impose upon my experience is the same for everyone? Kant was the champion of intellectual autonomy—human reason must serve as the supreme judge—yet the existence of seven billion minds on earth implies seven billion independent and competing authorities.