Paradox in Christian Theology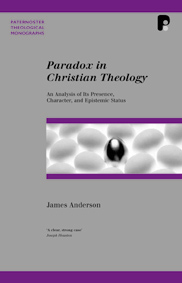 Paradox in Christian Theology is a revision of my doctoral thesis published in the Paternoster Theological Monographs series by Paternoster in the UK and by Wipf & Stock in the US. To my great surprise (and delight) it has garnered more interest than it deserves. This page is an attempt to gather in one place the various references to the book I've come across.
It has been reviewed by Steven Boyer in Religious Studies 44:2 (2008), Paul Brazier in The Heythrop Journal 49:2 (2008), Dale Tuggy in Faith and Philosophy 26:1 (2009), and Victoria Harrison in The Journal of Theological Studies 61:1 (2010). (Tuggy's review is reproduced here.) Gary Crampton wrote a highly critical review for The Trinity Review; I've written a lengthy response.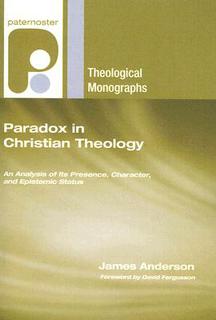 Tuggy followed up his review with a critical article on my proposal: "On Positive Mysterianism," International Journal for Philosophy of Religion 69:3 (2011). (You can read a preprint here.) My initial response is posted here.
The book has also been discussed in a few corners of the blogosphere and I've posted some comments in response. Paul Manata posted a detailed review on Triablogue (comments are here), which accurately summarizes the book's argument. Paul Helm has written a short review. Its main thesis has been discussed (directly or indirectly) in several posts on Dale Tuggy's trinities blog (here, here, here, and here). It gets a mention by Andrew from the group blog City of God (here) and a review by Nick Norelli on Rightly Dividing the Word of Truth (here and here).
Despite my best efforts at proofreading, a number of typos crept into the first printing. However, I know for a fact that Wipf & Stock are now printing the corrected version.
You can read here the abstract and table of contents from the thesis on which it is based.
What's Your Worldview?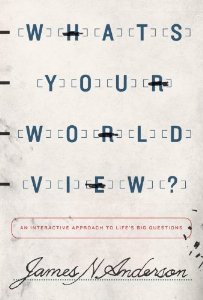 What's Your Worldview? is a little book of applied apologetics that will be published by Crossway (release scheduled for January 2014). Here's the publisher's description:
How do you view the world? It's likely that many of us, or those we know and love, haven't thought systematically and thoroughly about this fundamental question, even though what we believe is arguably the most important thing about us. In this interactive, non-linear book, readers are invited to discover and explore their own worldview through a series of yes-or-no questions that uncover and explain various belief systems. Written for Christians and skeptics alike, this innovative apologetics resource encourages readers to reflect on some of the most important philosophical and theological questions a person can ask, guiding them toward intellectually satisfying answers and opening them up for further discussion.