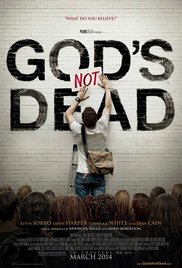 Dale Tuggy has recently been discussing at some length what he takes to be an inconsistent triad of claims:
1. Jesus died.
2. Jesus was fully divine.
3. No fully divine being has ever died.
He thinks that 1 is beyond dispute for Bible-believing Christians, and that 3 also finds strong support from the biblical affirmations of God's immortality (Rom. 1:23; 1 Tim. 1:17; 1 Tim. 6:16). He therefore concludes that 2 should be rejected for the sake of logical consistency. That would, of course, require one to reject one of the essential tenets of the doctrine of the Trinity.
I've listened to several of Dale's podcasts on the issue, but not all of them, so I may well be overlooking something here. Still, it seems to me that there's a fairly straightforward way for a Trinitarian to affirm all three claims without inconsistency. I agree with Tuggy that there's solid biblical support for 1 and 3, but as I see it there's an equivocation on the term 'died'. (I know that Dale has denied any such equivocation, but hear me out.)